Thinking of updating your home in the New Year with fresh paint?  According to this article there are some very interesting paint choices available.  I have seen a lot of new construction homes lately and they are focusing on the light grey palette for most of their decorating.  I love the tile that looks like wood floor in the grey tones!  Check out these ideas and see if they will work to brighten up your space!
Courtesy of RESMedia 2017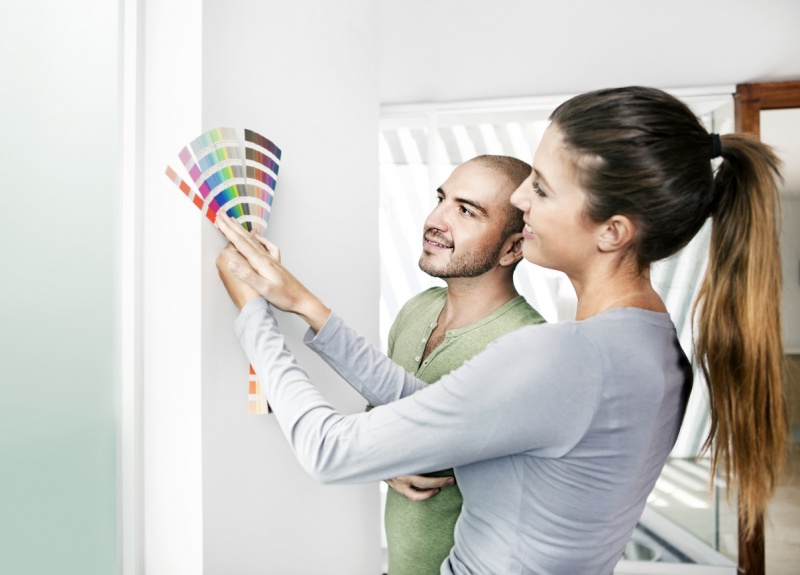 When it comes time to refreshing our walls with a new coat of color, we all have our favorite hues. But it's always worth taking a look at the colors the experts choose as trending shades for the year ahead. The editors at remodeling.com compiled the 2018 picks from the top paint companies. So before you spread the drop cloth and don your coveralls, consider whether any of the following fashion-forward colors will work in your home:
The Green Hour: This blue-green with a healthy wash of gray from Dunn-Edwards can pass as a neutral shade, but also lends a moody or dramatic look to a room. If you're looking for something light and airy, this isn't it.
Black Magic: This choice from Olympic Paint is a shade of black that offers striking contrast when used for trim and accent furniture. You can also consider painting one or two walls in this color, depending on the size and purpose of the room in question.
In the Moment: Another blue-green hue, this one comes from Behr, and offers a softer, more pastel option. This versatile shade would work equally well in a bedroom, kitchen or living room—and is a nice gender-neutral option for a baby's room.
Deep Onyx: This shade from Glidden is another twist on black, offering a classic, timeless approach, just like "a little black dress," as the firm's marketing department aptly describes it.
Caliente: Just like the name implies, this fiery red from Benjamin Moore will quickly heat up a room. It's perfect for a large dining room or any room that can handle a bright pop of color.
Oceanside: Yet one more take on a blue-green, this color from Sherwin-Williams is very deep and intense, just like its namesake.
Too much trouble to paint?  Call me and let's put your house on the market and find you a new one that is already perfect for you!