Not as luxurious as some of the homes I have showcased as my house of the month but for a home built in 1956 this is an extremely modern design.  You have to put up with the winter in Connecticut but it is still a beautiful home.
Courtesy of RESMedia 2017
By Zoe Eisenberg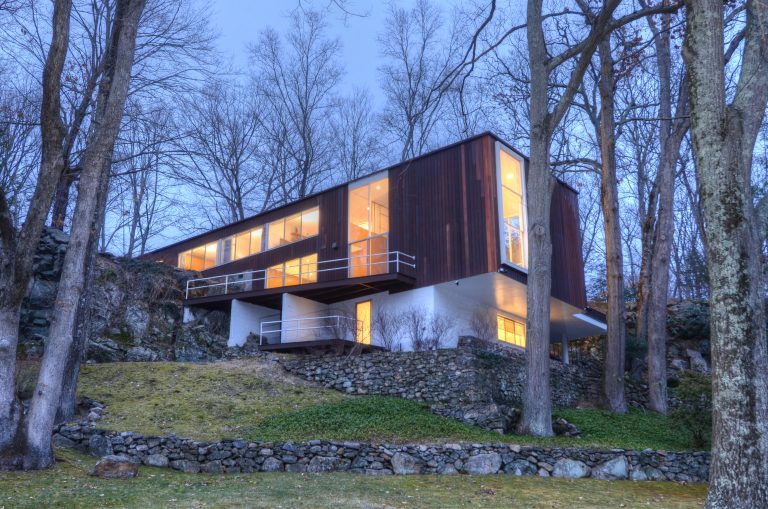 This stunning, iconic Willis Mills property, designed in 1955 and built in 1956, is currently for sale at $2,550,000. Located in New Canaan, Conn., the 4,368-square-foot home is renowned as one of the most architecturally advanced properties of its time.
The space blends glass, wood and stone, uniquely set in a lush, woodland hillside. Balconies and terraces meander throughout, and a Japanese garden and stone-lined pool offer a myriad of sleek, well-designed spaces for relaxing, entertaining, and more.
Spreading over two floors, four bedrooms and four bathrooms, the beautifully restored glass-walled home is a true architectural gem. Sitting on two acres of Connecticut land, the estate features many rustic elements both inside and out.
In addition to many magazine features, the home has been honored by the Architectural Record, Boston Arts Festival, Architectural Record Houses of 1957, and more.
Listed for: $2,550,000
Remember it is always toasty in Naples and you deserve your piece of Naples sunshine and your own estate no matter how small or large!