This has become a recent addition to my worries as well.  As we age we have to figure out how long we want to continue working and how much money we will need to live the rest of our lives the way we are accustomed to.  I certainly have nightmares about running out of money and still having years of life left!  I am one of the lucky ones who can continue to work for many years.  I know there are Realtors in their 80s and 90s still making a living.  Hopefully I won't have to work that long but at least I know I could.  Many people don't have that luxury of continuing to work because their work is too hard physically or mentally or too stressful to take when they are older.  I hope these tips below help you give up that fear of the unknown and hopefully get your nest egg working for you so you don't have to work forever.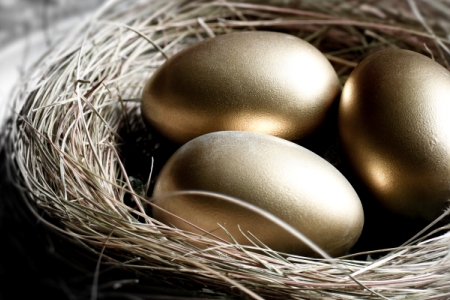 (Family Features)—Recently released data show half of Americans are afraid they'll outlive their income. This finding, from the Indexed Annuity Leadership Council (IALC), signifies a fear of the unknown in retirement: life expectancy and healthcare expense.
"Americans are living longer than ever, so it's no surprise that the No. 1 retirement fear is that they'll run out of money in their final years," says Jim Poolman, executive director of the IALC. "Thankfully, there are strategies and products out there that can help you create sufficient retirement income to last throughout your lifetime, which can help with this crippling fear."
Poolman and the IALC recommend beginning with a retirement budget—one that factors in all estimated costs, and can be adjusted periodically based on circumstance. Market volatility and career changes both should play a role, as well. Poolman says pre-retirees with a budget in mind save up to three times more than those without a plan.
Work toward a balanced retirement portfolio, Poolman advises. This may mean investing in a fixed indexed annuity (FIA) in addition to a 401(k). FIAs are ideal for those nearing retirement, because they are low-risk.
Set up automatic transfers to your retirement savings account(s) to avoid spending the money unnecessarily. Treat your account as a debt you owe to yourself, Poolman suggests—in effect, you are "paying yourself" every month.
Pre-retirees should monitor their savings balances more often as they close in on retirement age. Generally, the older you are, the less risk you are able to tolerate, Poolman says, and your savings may not recover in time.
Pre-retirees might also benefit from the services of a retirement advisor, Poolman adds. Seek out a reputable professional to discuss investment options with you, as well as keep you on track toward your savings goals before and during retirement.
Source: Indexed Annuity Leadership Council (IALC)
Reprinted with permission from RISMedia. ©2016. All rights reserved.
Remember it is always toasty in Naples and you deserve your piece of Naples sunshine and a happy retirement!