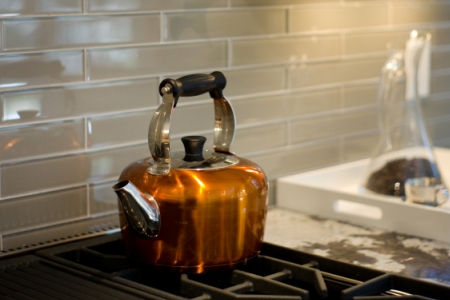 We have already looked at DIY projects for your laundry room this month; now what about returning to that kitchen?  We all love updated and modern kitchens.  Here are some ideas for inexpensive ways to DIY in the kitchen and have it look like a million dollars without costing that much.
(BPT)—Much of the expense of a kitchen renovation comes from the labor involved—but many remodeling projects, such as backsplash installment or cabinet refurbishment, can be completed by homeowners with DIY experience. If you're of the "can-do" variety, consider "hiring out" the following projects—to yourself!
1. DIY Backsplash –Take the guesswork out of grout with self-adhesive vinyl tiles (some even mimic the look of copper or tin) and arrange in a cohesive pattern. Draw design inspiration from sources like Pinterest, home décor magazines or your local home improvement retailer.
2. DIY Cabinetry – There's no way around it: replacing cabinetry is expensive. If you're handy with
tools, refurbish the ones already in your kitchen with new doors or re-facing material, or new hardware, from your local home improvement retailer.
3. DIY Countertops – Replacing your countertop is also a costly undertaking. Go for laminate, again from your local home improvement retailer, for a fraction of the price—many come in finishes similar to concrete, granite or marble, with little discernible difference from the real alternative.
4. DIY Sink – Mounting a sink may seem daunting, but many products on the market today make it possible for homeowners to handle the project on their own. Look for a top-mount model with pre-
attached clips, which can simply be dropped into place from above.
5. DIY Storage – You don't have to customize your cabinets to maximize storage inside them. Purchase off-the-shelf organizers, such as pullouts and rollouts, turntables, under-shelf baskets and gravity-feed can racks to get the same effect for less.
Source: FrankeUSA
Reprinted with permission from RISMedia. ©2016. All rights reserved.
Remember it is always toasty in Naples and you deserve your piece of Naples sunshine and an updated kitchen.
Leave a Reply
You must be logged in to post a comment.