This article really resonated with me.  I have loved books from a very early age and still have them around my house.  I get very nervous if I don't have 3 or 4 books to read!  What would happen if I didn't like them and then I had nothing to read!  I thought this use of books as decorating items was inventive and I might be able to implement it in my new home.  I certainly have enough books to use as decorations and, although I do put some out, I hadn't thought of these ideas.  Give it a try and let me know how you do!
Reprinted with permission from RISMedia. ©2017. All rights reserved.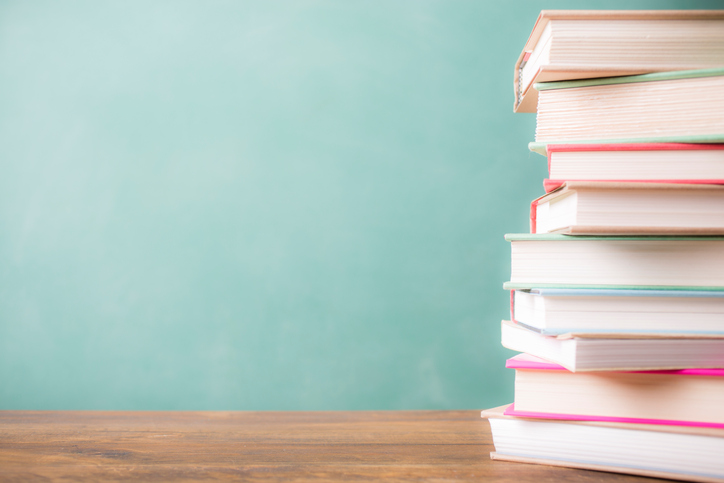 Does your home need a design refresh? Look no further than your books!
According to the book decor experts at BoothandWilliams.com, using books is a fun, easy and creative way to personalize your home. Whether vintage or contemporary, big or small, books can help you create a theme, add a pop of color or make a bold statement. Here's how:
1. Add a studious touch to your nursery (and encourage early readers while you're at it) by grouping classic books from your childhood – think Hardy Boys, Nancy Drew, Dr. Seuss and Beatrix Potter.
2. Get creative with glass and lucite-topped tables by grouping books both on top of and below the table. Not only does this tactic add visual interest, but serves as a great space-saver as well.
3. Add some fashion-sense in the right spots by gathering a few biographies on designers, beauty books or photo books on famous fashions on your night stand or in the powder room.
4. Have a sunny kitchen-table nook, covered porch or sun room? That's the perfect spot for a collection of gardening books or art books showcasing botanical prints, Monet's gardens, or Van Gogh's sunflowers.
5. Add a touch of masculinity to an office or man cave with books on classic male themes, such as sports, history or automobiles.
6. Make books part of the furniture by stacking them high next to your sofa or on top of a trunk or other prized possession. This allows them to not only become an attractive focal point, but a unique end table that you can top with a small lamp or frame.
7. Coffee table books are not just for looks – they can also serve as great conversation starters. Assemble books that are not only great to look at but that reflect your interests and passions, such as travel, music or history.
Source: BoothandWilliams.com
Remember it is always toasty in Naples and you deserve your piece of Naples sunshine and a quiet and restful place to read a book!