As the New Year approaches have you considered your family's eating habits and determined that you have to improve them?  This article has some great tips to engage your children in the process.  No better time to learn good eating habits than as children instead of waiting until you are a grownup and know that you have to change your eating habits!  Hope it helps you get on the right track with your family!
Reprinted with permission from RISMedia. ©2016. All rights reserved.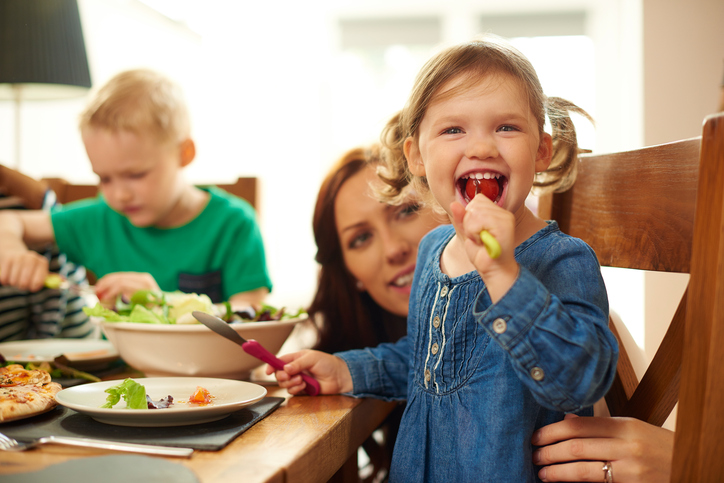 More than nine in 10 millennial moms think it's important for their kids to learn about where their food comes from, and more than three-quarters of those moms actively do things with their kids to help learn just that, according to recent findings.
Building healthy habits is the top reason moms cite for encouraging more learning when it comes to food, according to research conducted by IPSOS on behalf of Cuties – the sweet little clementines. Even when the weather is colder outside, these tips make it fun for families to learn about where their food comes from and help encourage kids to eat healthy for a lifetime.
Grocery shop together or go to a farmers market. Many cities now have year-round indoor markets, where together you can select fruits and veggies to try. Often the farmers are there, so you can learn about produce and get ideas for how to prepare unfamiliar items at home.
Cook with your kids. Find fun recipes that let them explore fresh foods where they can be creative. Find age-appropriate ways to involve them, like stirring or measuring, and encourage them to get hands-on with recipes, such as this fun Flower Salad recipe from registered dietitian Ellie Krieger.
Explore the story of where some of their favorite foods come from. Kids learn and remember information when it comes in the form of a story. Cuties is giving families the chance to uncover those stories by encouraging them to submit questions using #AskAGrower on Facebook. Actual growers will answer with stories about how this sweet, seedless and easy-to-peel fruit is grown with care by their family of growers. A video series at cutiescitrus.com/our-story also helps bring the stories to life.
Remember it is always toasty in Naples and you deserve your piece of Naples sunshine and healthy kids!