With tax season ending today it is time to look around your home and see if any of these tips will work for you.  Maybe if your home is decluttered and dust free it will help you organize your finances and you won't be taking that shoebox full of receipts to your accountant next year.  I have always found that organization in one area of life makes me annoyed with disorganization in other areas and I want to get everything tidied and uncluttered.  Try these tips and see if they work for you in the coming year.  You might be surprised how easy it is!
By Barbara Pronin
Reprinted with permission from RISMedia. ©2016. All rights reserved.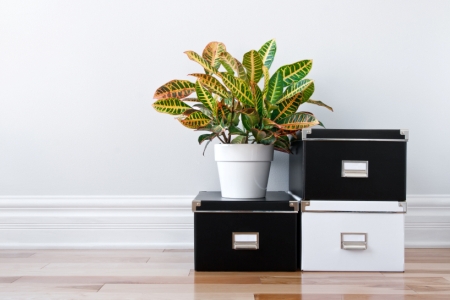 If you've decided to keep a tidier, more organized household, use this checklist keep you on target:
Engage the family by assigning daily and weekly chores to everyone who is at least five years old. Post your checklist where everyone can read it, and offer a weekly treat – perhaps a special dessert, a family outing, or a family movie in with popcorn – if everything on the list is accomplished:
Daily Chores – Completing these six basic tasks every day will help keep chaos at bay. Make the beds. Put away clutter. Sort the mail. Clean up as you cook. Wipe up spills while they're fresh. Sweep the kitchen floor.
Weekly Routine – Doing these six chores once a week will keep your home neat, clean, and functioning. Empty trash cans. Change and launder bed linens and towels. Empty the hampers and do the family laundry. Clean tub, shower, toilets and sinks. Mop or vacuum every room. Wipe mirrors and dust light fixtures. Wipe all kitchen surfaces, including inside of microwave and toaster oven.
Every Four to Six weeks – Clean out the refrigerator and freezer, dumping any foods or beverages
past their prime and wiping down the shelves. Organize the pantry, tossing out expired items, especially flour and cereals. Clean the oven and the inside of the fridge.
Seasonal Chores – Four times a year, as the seasons change, you will feel like a champion housekeeper if you can remember to complete these tasks. Turn the mattresses, launder the pillows, and vacuum the mattress and box springs. Replace the baking soda that is keeping your fridge and freezer odor-free. Run a dust mop over the walls and ceilings. Sweep out the fireplace if need be.
Once Yearly – If you've pretty much been diligent for most of the year, the annual spring cleaning should be minimal. Dust hard-to-reach places like ceiling fans and window casings. Wash or dry clean curtains, window blinds, or drapes. Vacuum all upholstered furniture. Deep clean the rugs, carpets and floors.
Remember it is always toasty in Naples and you deserve your piece of Naples sunshine and a well organized home.
Leave a Reply
You must be logged in to post a comment.