It is always summer here in sunny Naples but for everyone up north the summer is just beginning.  I thought this might be a good time to give you some tips on starting that diet and ways to help you speed up the pound losing process.  If you are like me you are always battling that extra 5 to 10 pounds so maybe these tips will be useful.  I can't see eating chili peppers myself as I don't like spicy food but maybe that appeals to you.  Give it a try and hopefully watch those pounds melt away!
By Barbara Pronin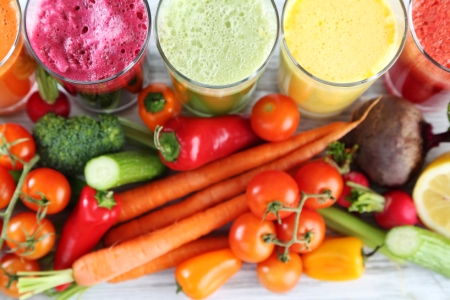 Summer weather's around the corner, and like millions of Americans, you may be focused on shedding a few pounds for the season.
Kickstart your slimdown with these eight foods, compiled by EatingWell.com, which contain few calories and lots of tummy-filling fiber.
Almonds – A two-ounce serving of almonds is a satisfying snack—and the more times you chew them, the more satisfied you'll be. Chewing releases more healthy fat, which triggers hormones that curb hunger.
Apples – A medium apple is four grams of fiber for a mere 95 calories. Munch on slices as you work.
Chili Peppers – Consuming a little hot pepper (in tomato juice or in capsules) 30 minutes before a meal can help you feel less hungry, and eat about 10 percent less.
Eggs – Dieters who eat eggs get fewer calories and more satisfaction than those who eat a bagel for breakfast. Try them for lunch or snacks, too, in salads or simply shelled and eaten out of hand.
Mushrooms – These low-calorie filling veggies can be as satisfying as meat, recent studies report. Use them in omelets, salads, sauces and soups in place of bacon, ham or sausage.
Oatmeal – Eating a breakfast made with "slow-release" carbohydrates, such as oatmeal or bran cereal, three hours before you exercise may help you burn more fat, recent studies suggest.
Small Desserts – Sugar-filled desserts are hardly diet aids, but studies show that banning sugar from your diet altogether often results in binge eating. Reward yourself now and then with a sweet of 100 calories or less.
Soups – Recent studies show that people who start a meal with vegetable soup eat 20 percent less calories overall.
These slimdown secrets can be applied to virtually any meal. Be creative! Who knows? You may stumble upon a recipe that becomes a new favorite.
Reprinted with permission from RISMedia. ©2016. All rights reserved.
Leave a Reply
You must be logged in to post a comment.