Don't put your head in the sand and think your bills will disappear if you don't think about them.  The summer is here and it is easy to spend money on all kinds of fun things when the weather is hot and you are feeling good.  But remember those bills come in and have to paid in a month or so.  It is easy to not think about the amount you owe and pay minimums all the time but that will never get you out of debt because the interest on credit cards is higher than the monthly payment you are making.  Review these tips from American Consumer Credit Consulting and start to take ownership of the money you owe and make plans to pay it back as quickly as possible.  When it is time to qualify for a mortgage you will have a much easier time if you can show that you are conscientious and pay your bills on time!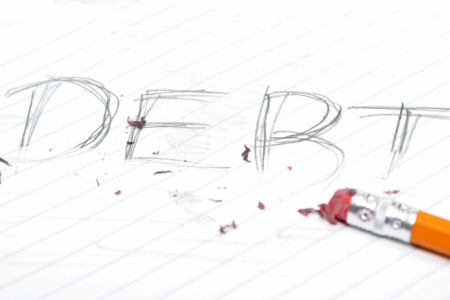 Be it a mortgage, student loan or unpaid credit card, the majority of households hold some form of debt. Not all debt is detrimental, but for the sake of your financial future, it pays to have a handle on it.
Better manage your debt with these tips, courtesy of American Consumer Credit Counseling, a national non-profit organization.
1. Determine exactly what you owe.
Do not live in denial and allow your debt to pile up. Write down every debt you have, as well as the amount you owe. With this information, create a plan on how to best go about paying off each debt.
2. Get organized.
Pull all those bills out of the drawer and get your finances in order. Organization will help motivate you to manage—and ideally, erase—debt.
3. Set up a calendar.
Create a calendar devoted to payments. Mark when each bill is due on your calendar and cross it off once it has been paid.
4. Look for ways to cut costs.
Carefully examine your bills to see if there are ways you can reduce them.
5. Reduce your spending.
Shrink your monthly spending to help you get out of debt at a faster rate. Review your credit card
statements to see where your money has been going each month. Create a budget with a budgeting worksheet and stick to it each month.
Source: ACCC
Reprinted with permission from RISMedia. ©2016. All rights reserved.
Remember it is always toasty in Naples and you deserve your piece of Naples sunshine and a great credit rating so you can afford to buy your dream home!
Leave a Reply
You must be logged in to post a comment.