I have recently had both my home and office painted and have used a very light gray.  It is amazing how much it has brighten and enlarged the rooms.  Gray seems to be the color for 2017 and here are some good reasons why.  Give it a try in one of your rooms and see how much it brightens your life!
Courtesy of RESMedia 2017
By Zoe Eisenberg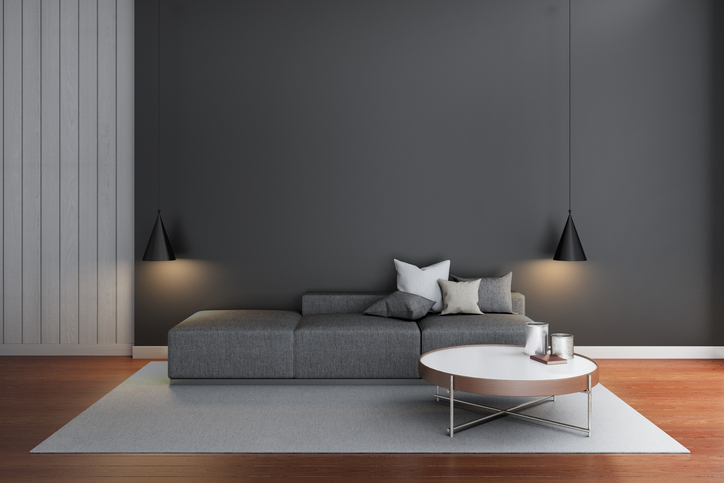 When it comes to painting your space, there are a myriad of ways to go. Bright and sunny yellow, the classic eggshell white, a soothing blue or a fresh green. But one color not to overlook when painting is gray. Below are five reasons why.
It matches. Gray is a fluid, flexible color that pairs well with a large variety of accents. This means you can swap up your color scheme over the years and keep the same paint job.
It's elegant. Gray is a classic choice for a wall. Whether it's a light smokey gray, a deep ash, or a lavender tinted hue, gray doesn't seem to age out.
It's calming. Along with green and some shades of blue, gray has been shown to sooth and relax. This makes it a great choice for your bedroom.
It opens space. If you choose a light gray, the color can help create the illusion of a larger area. White is the typical choice for opening up a space, but if you're looking for a bit more personality, gray is the way to go.
You can mix and match. Gray is an extremely flexible color. You can paint three of your walls a soft silvery gray, and then choose an accent wall to paint a deep slate. Or, paint your ceiling or floor a different shade of gray to add an interesting twist.
Remember it is always toasty in Naples and maybe it is time to spruce up your home for fall and make the most of the new gray trend.