Thinking about doing some updating but not sure where to start?  Some people can visualize the new item in the room and how it is going to look, or the new paint on the wall.  I can't visualize at all which makes it very difficult when trying to update or redo a room.  These design tips might give you some ideas that you can use to brighten your home.
By Zoe Eisenberg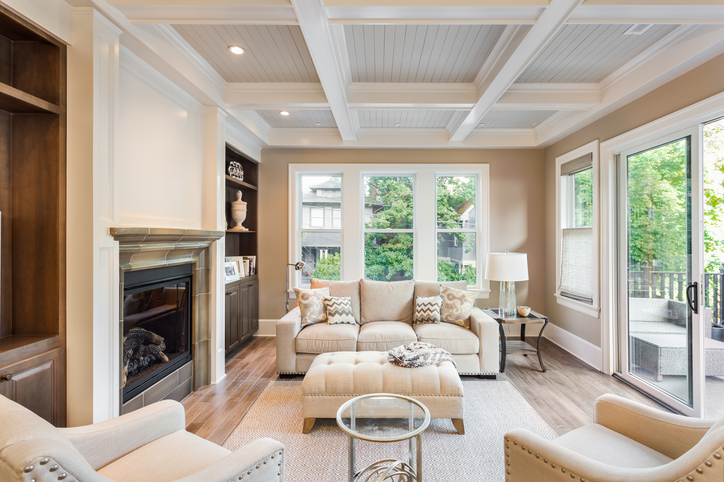 If you're redesigning your living space, you know that your options are endless. From color schematics to feng shui, there are a myriad of ways to set up your home. Below are 5 pro design tips to keep in mind.
Eye level art. Do you want your walls to look like a gallery? Then hang things gallery-style, at around 57 inches—the average eye level of most people.
Don't crowd. From art to furniture to collectibles, people tend to over-crowd their spaces. Choose a centerpiece for your room (a bright couch or snazzy light fixture) and then build around it selectively. Invest more money in a few great pieces and give them breathing room.
Rug it right. Area rugs can be a great tool for tying your design scheme together. However, where you place the furniture in relation to the rug matters. The three best ways to do this are: all off, with your furniture bordering your rug (best for smaller area rugs); all on, with all legs and arms of your furniture on the rug; and front on, with the front legs of your furniture on the rug and the back legs off for a fluid look that can open up your space. Choose one of these options and stick to it.
Customize for your needs. Have an open corner of the kitchen? Don't feel pressured to fill it up with
kitchen kitsch. Add a cozy love seat for a reading nook, transform it into a mini at-home office, or set up a small play space for your kids. Feel free to think past typical room designations and create a space that best fits your needs.
Layer the light. Don't stop at overhead lights. Adding many light options such as floor lamps, accent lights or recessed lighting can give you different options depending on mood, time of day and function.
Reprinted with permission from RISMedia. ©2017. All rights reserved.
Remember it is always toasty in Naples and your home can benefit from these home design tips.