I am not known as a "penny-pincher" to anyone who knows me but I saw this article recently and thought it was worth sharing.  Maybe some of you will be able to take the advice to heart or already are doing the 10 tips suggested!  Share your success so I can at least work to achieve my budget!
By Barbara Pronin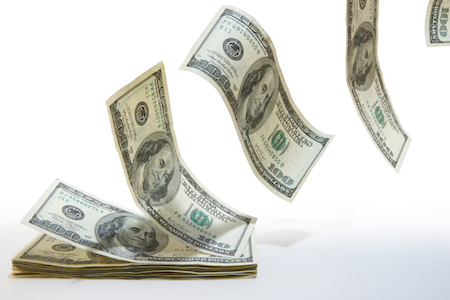 Whether it's a latte you could have done without, or a cute pair of shoes you didn't need, even the most frugal folks among us waste a little money now and then. But penny-pinchers seem to make it a habit not to make it a habit.
Smart Money blogger Emily Co talked to a group of determined savers. Here are the top money-wasters they identified. How many of them can you cut out?
Paying Bank Fees – Do you even know about, much less track, the fees your bank may be charging you? From checking fees to overdraft fees to third-party ATM fees, you should do what you must to avoid them.
Tossing Leftovers – Whether at home or at a restaurant, throwing away leftovers instead of eating them the next day is a huge and avoidable waste of money.
Buying Stuff at Convenience Stores – How much do you want that soda or candy bar when filling up at the gas station? Convenience store prices are very high. Think twice before you buy.
Heating and Cooling Costs – Properly insulating your home and caulking up cracks and crevices under doors can save a bundle in the long run.
Unclaimed Rebates and Returns – You're throwing away cash if you're not redeeming rebates or neglecting to return the little things you purchased but do not want.
Bottled Water – Get a filter and start carrying your own bottled water from home instead of paying for and clogging the ecosystem with plastic bottles.
Not Buying Generics – There may some generics that don't meet your standards, but try as many
generic drugs, cosmetics and other products before deciding they are not for you.
Buying Everything New – Browse through a second-hand store now and then to prove to yourself that not everything needs to be purchased new.
Ignoring Discount Stores – Bargains abound at the dollar store as well for those who want to be more frugal.
Paying for Services You Can Do Yourself – Why pay for lawn mowing or changing the oil in your car when you can save by doing it yourself? A little online instruction may be all you need to start hanging on to more of your money.
Reprinted with permission from RISMedia. ©2016. All rights reserved.
Remember it is always toasty in Naples and you deserve your piece of Naples sunshine and the chance to save money for your dream home!
Leave a Reply
You must be logged in to post a comment.