Naples Real Estate, Rental, and Property Management Services
We have been helping our customers buy, sell, rent and own property in Naples for over 12 years. We have all the usual credentials but our customers tell us that what really makes us unique is our knowledge of the Naples market and exceptional customer service.
Christine Dike has been providing incomparable Real Estate Services, Rental Services, and Property Management Services in Naples, Golden Gate Estates, Bonita Springs and Estero, Florida, for over 10 years.  Broker-Owner of ToastyinNaples.com Realty she will take care of you every step of the way on your real estate journey whether you are buying, selling, renting a home or condo for the week, month or year, or investing in rental property.
Naples Communities
Want to see how the other half used to live?  Take a look at these pictures of Hearst Castle in California.  I visited this estate a few years ago and it was a stunning as the pictures show!
Courtesy of RISMedia October 2016
A Beverly Hills compound once home to William Randolph Hearst is for sale, with a sensational price tag to match.
The property, up for a staggering $195 million, is currently one of the two most expensive in the country. The storied home has served as the backdrop for scenes from "The Godfather" and "The Bodyguard," as well as honeymoon destination and campaign headquarters for John F. Kennedy.
Spread over approximately five acres, the compound is comprised of the Mediterranean-style Beverly House, built in 1927, and other newer structures. The grounds can accommodate up to 1,000 guests, with the outdoor terraces alone allowing for 400.
The original house—a massive 50,000 square feet—has 19 bedrooms, 30 bathrooms and a 725-foot-long driveway (longer than two football fields, for measure). Hoover Dam architect Gordon Kaufmann conceptualized the home's jaw-dropping design, which now includes a billiard room outfitted with features from Hearst Castle, a commercial-grade kitchen, an Olympic-sized swimming pool, a tennis court, two ponds, two screening rooms and a two-story library.
Buyer beware: owning this share of opulence could have not-so-glamorous complications. The current owner, an attorney and real estate investor, is purportedly unloading the compound because he's "getting up there in age"—but his means to a cushy retirement could be cut off. Recent digging by the Real Deal uncovered some $60 million in loans on the property, the interest of which "adds up to millions of dollars a year."
Listed for: $195,000,000
All photos courtesy of realtor.com®/Leonard Ross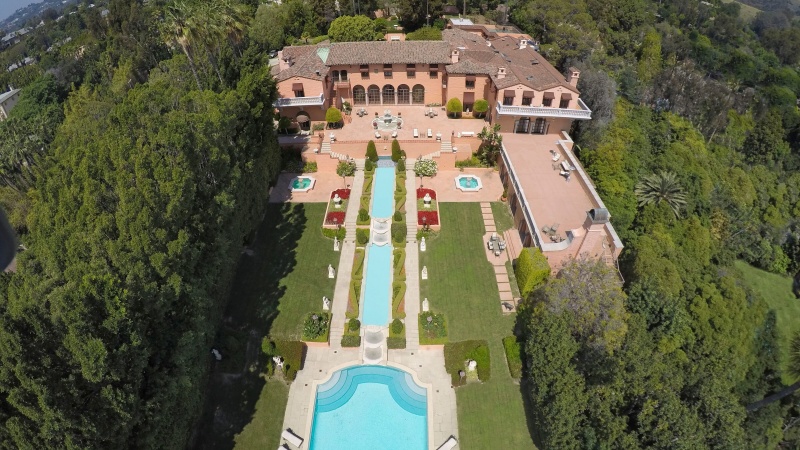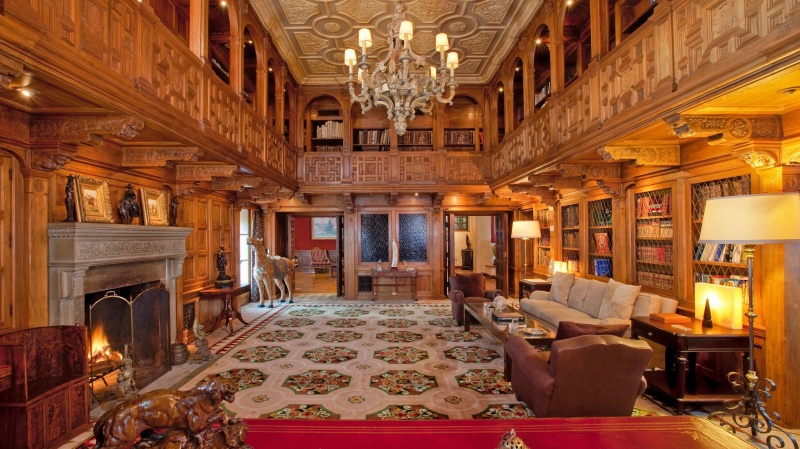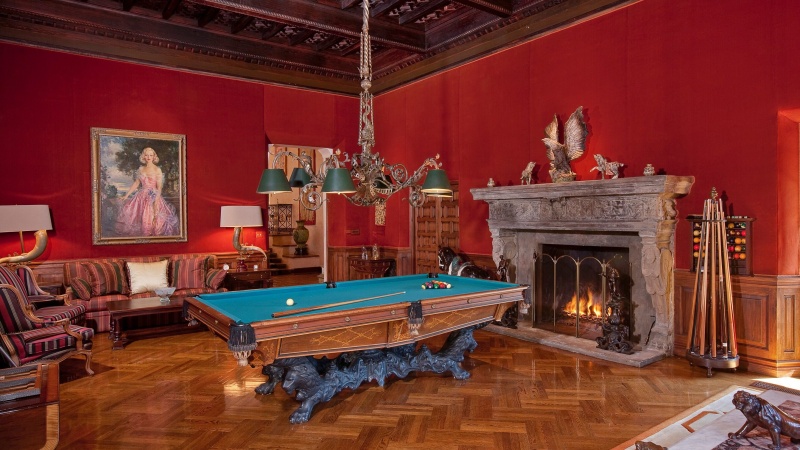 Reprinted with permission from RISMedia. ©2016. All rights reserved.
Remember it is always toasty in Naples and you deserve your piece of Naples sunshine and your dream home even if it doesn't look like this!